about
Nadia Roberts | Principal, Interior Talent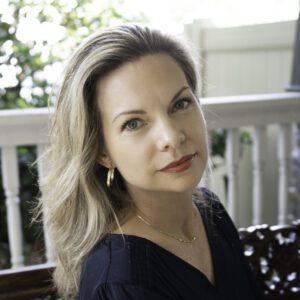 Kenneth Roberts | Principal, Interior Talent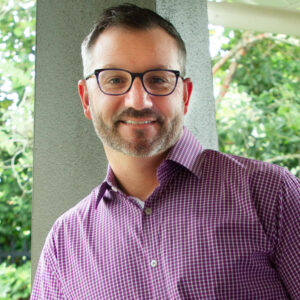 Nadia and Kenneth's unique expertise in the field of Architecture and Interior Design is guaranteed to give your attendees an exciting and informative presentation at any of these possible events:
Architecture & Design Industry Conferences and Events
ASID, IIDA, AIA, and IDC Association meetings
Career Coaching seminars
CEU-credit required events
School/University-related career fairs
About Our Speaking Engagements
Featured Speaking Topics:
Finding Talent: Recruiting and Retaining for Growth
How to Hire and Retain Top Talent
Hiring Terrific Talent: Attracting and Keeping a Top Design Team
Feedback from the Industry
Who's Hiring & How to Stand out
Considerations for Speaking Engagements
How to Pick the Right Presenter
So how do you pick the right keynote public speaker for your event? How do you decide which presenter will keep your audience engaged and deliver a relevant and timely message exceeding your audience's expectations? Ultimately how do you decide if Nadia or Kenneth Roberts is right for your event? Think about your audience, the message they want to hear, and how it should be delivered.
Your Audience
The audience is the most important element of any event. Their feedback will determine whether your event has been a success. Outside of being keynote speakers Nadia and Kenneth's day jobs are the Principals of Interior Talent, Inc, a recruitment and career coaching firm specifically for the Architecture and Design Industry. Nadia and Kenneth spend their days working directly with Principals, Design Directors, and other senior leaders within the leading Architecture, Interior Design, Engineering, and Manufacturing firms. Having their pulse on what employers are looking for and what types of positions are opening up in various market segments ensures their material is relevant and valuable for those on a job search.
In our experience, most audiences will respond well to:
Fresh, meaningful content
High-energy talent
Creative delivery
Industry specialization
Message
Will the speaker's message appeal to your audience? It's critical that your speaker's message appeals to every individual, no matter their stage of life, both professionally and personally. Nadia and Kenneth have created their talk to target emerging talent, seasoned professionals, and those looking to make a career change. Their topic will offer new and exciting ideas to all ages and professional levels. Delivery A strong message with an average delivery won't keep the audience engaged. Look for qualities in your speaker like charisma, audience participation, professionalism, and passion. Nadia and Kenneth only speak on topics that they feel passionate about. They have made a career of helping people find their next great position, and having the opportunity to share this message with those on a job hunt is extremely gratifying. They have been asked back by several ASID Chapters and conferences due to the positive feedback the audience consistently shares. To book Nadia or Kenneth at your next event:
Previous Speaking Engagements
KBIS - NKBA Voices from the Industry
Boardroom Members - Gail Doby Coaching & Consulting
NeoCon
ASID Interiors
ASID Headquarters (National Webinars)
ASID NY Metro
ASID South Central
ASID Pennsylvania
ASID Tennessee
ASID Orange County
ASID Connecticut
ASID Florida West
ASID Florida North
ASID Florida South
ASID New Jersey
IIDA Portland
IIDA Pennsylvania
ASID San Diego
ASID Oklahoma
ASID Colorado
about