Creating Strong Professional Matches With Relational Procedures
Interior Talent is the leading recruitment agency in Los Angeles for the architecture, interior design and engineering industry. For over two decades, our talented and tenacious Los Angeles recruiters have placed countless professionals in world-class institutions, helping them gain experience to further their careers.
Finding the right person for the job has always been challenging for many companies. A lot of resources go into the hiring process, but unfortunately, it doesn't guarantee a successful hire. For this reason, many organizations opt to leave numerous vacant work positions, which negatively impacts the company's overall performance.
With the help of a recruitment agency like Interior Talent, you can quickly fill any interior design, architecture and engineering jobs in Los Angeles.
Our recruiters have the proper knowledge and experience to match you with qualified individuals who can positively contribute to your team's growth. In addition, our years in the industry have allowed us to develop a keen eye for picking out the best of the best, ensuring favorable outcomes for your company's bottom line.
Interior Talent's recruiters in Los Angeles follow a relational hiring process where we get to know each candidate to guarantee a perfect match. Allow us to use our expertise and be your long-term recruitment partner. Contact us today to get in touch with our interior design, architecture and engineering recruiters in Los Angeles.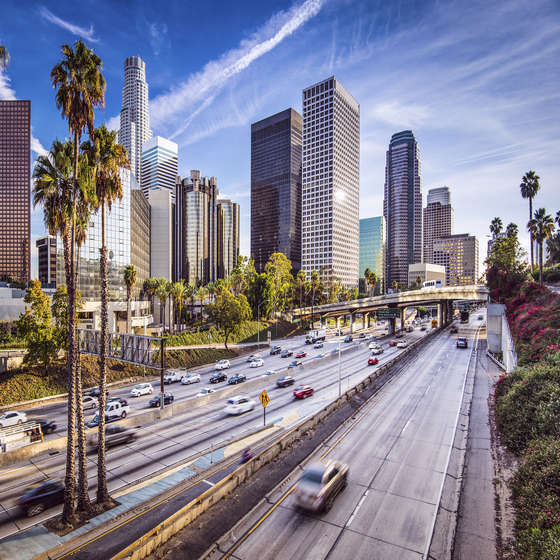 The Interior Talent team did a great job of taking our firm's skill set needs and finding the right candidate to provide that skill set. They were prompt throughout and very accommodating to our company's hectic schedule. Thank you for taking the weight of recruiting off our shoulders!
I have worked with Interior Talent for a multitude of positions. Their team has taken the time to really understand what I'm looking for in a candidate culture fit, as that is a major consideration in all of our hiring decisions. They have also brought to us some of the top talent in the industry and some of our best employees have come to us through Interior Talent. I've been working with IT for close to 10 years now to help fill over 30+ positions. They would be a great resource for any agency.
Our partnership with Interior Talent has been pivotal in our ability to scale our business. They are not your ordinary staffing agency, they are true embedded partners who consistently deliver results, adjust to feedback and follow through on commitments. We will continue to invest in our relationship with Interior Talent and we highly recommend them to other fast-growing organizations.
Industries We Serve
Stress-Free Solutions That Fill Any Job Position
The success of an architectural firm heavily depends on its employees. For this reason, we take time to assess each candidate to determine if they are qualified for the available architecture jobs in Los Angeles. This way, we can ensure that each employee we match with a company has the right skills and knowledge to be effective in their new role. So whether you are filling full-time or temp architecture jobs in Los Angeles, we can connect you with the ideal person.
Hiring is often a slow and tedious process which is a problem for most businesses. Time wasted is potential revenue gone, especially since most hiring procedures don't guarantee a perfect match. However, with the help of the Los Angeles recruiters at Interior Talent, you can expedite the process by letting us choose the ideal candidates before doing your first round of interviews. This means you only have to entertain those you know are qualified, saving you plenty of time and resources.
For over 20 years, Interior Talent has filled hundreds of engineering jobs in Los Angeles. Thanks to our extensive experience in the industry, we have become aware of the job market's unique nuances, allowing us to connect capable individuals with the proper organization. In addition, our engineering recruiters in Los Angeles understand your requirements and goals, allowing them to create rewarding connections that benefit you and the employee.
Administrative and Technical Support
A reliable and capable administrative staff is the foundation of every successful organization. Having people you can depend on allows you to focus more on growing the company. Aside from filling in engineering, architecture and interior design jobs in Los Angeles, we can also place competent professionals with the appropriate administrative and technical work skills. In addition, we can fill any position, whether internship, management or supervisory roles.
Interior Talent considers all parties involved in the hiring process, and we credit our holistic approach to the success of our professional matches throughout the years. Since our foundation in 2003, we have connected hundreds of designers to interior design jobs in Los Angeles. Our recruiters have mastered the art of networking, enabling them to locate professionals with the right technical skills and a natural gift for design. As a result, we can connect you with the right professional for every role.
Qualified sales and marketing professionals are hard to come by nowadays. This is because the job is often in high demand, meaning professionals working in this field have several career options. Fortunately, our recruiters in Los Angeles can connect you with experienced candidates who can generate leads and improve conversion for your company. In addition, we guarantee that we only recommend applicants that can deliver the best results, allowing you to avoid setbacks in hiring the wrong candidate.
Why Partner With Interior Talent
Take Advantage of Our Extensive Professional Network
Interior Talent streamlines the recruitment process for engineering, architecture and interior design jobs in Los Angeles. Here's how we can do that for you:
Interior Talent has offered recruitment services for over 20 years and has connected numerous professionals to national and international organizations. Our recruiters give the applicants the proper resources to secure their ideal job and to let their talent shine within their new company.
Introduction
Send us your résumé if you wish to become a member of our massive professional network. Once we review your documents, we will assign a dedicated recruiter to keep you in the loop on relevant employment opportunities.
Be Prepared
We are your long-term guide who assists you in selecting the best paths to advance your career. Our recruiters will match your experience and qualifications to the relevant job position in your chosen industry. When you partner with Interior Talent, you gain access to our tools and resources to help you prepare for upcoming interviews. We help you put your best foot forward during the interview process and will help you with preparing your portfolios and other pertinent documentation.
Offer & Onboarding
Once you get the job, you will receive an offer letter from the company. Discuss the paper's contents with your recruiter because we will guide you if you ever wish to discuss employment terms. We know that stepping into a new role is challenging, but we are here to help you make the process more seamless. As a result, you can assimilate into your new work environment without issues with our resources.
Shared Success
Interior Talent is a long-term partner who guides you throughout your career. This means our partnership doesn't end once you land the job. You can still come to us if you need any professional assistance. If you are satisfied with our recruiters, we would appreciate you sharing your positive feedback with your network.
Here at Interior Talent, we want your company to succeed. Therefore, you must hire qualified and capable individuals who will help your organization grow to greater heights. If you have architecture, interior design or engineering jobs in Los Angeles that you need to fill, we have a perfect talent that fits your requirements.
Discover
We believe that we need to get to know each other first before we can create successful professional matches. For this reason, Interior Talent will meet with you through a discovery call, where we discuss your goals and the qualities you are looking for in your ideal employee.
Strategy
Interior Talent has a vast network of professionals we can leverage to find the best candidates. With our experience, we can understand each person professionally and personally, making it easier to come up with a list of applicants who best fit the role.
Qualify
We leave nothing to chance here at Interior Talent. Each candidate we recommend for the initial interview has the right experience and background. Then, they go through a stringent screening process so we can find the people that fulfill your company's goals.
Coordinate
Interior Talent will facilitate the hiring process to make it easier and faster. You can use our complimentary resources to pick the applicants who bring the most value to your company.
Hire & Retain
Interior Talent is the leading talent recruitment in the country due to our lasting connections with everyone we work with. We aim to become your long-term partner, who you always return to whenever your company has job openings.
Our Expert Team Works For Your Success
Gain Great Results With the Help of Skilled Recruiters
Interior Talent is one of the leading recruiters in Los Angeles that maintains one of the largest networks of professionals in the country. We are connected to over 50,000 people, enabling us to locate the most qualified applicants in the job market.
Two decades of running a recruitment agency allowed us to form long-lasting partnerships with numerous organizations like the IIDA and the American Society of Interior Designers. So leverage our connections to find your next star employee.
In-house Content Creators
Interior Talent has a team of talented content creators who can make the hiring process easier for you. We can create job posts, posters and advertisements with captivating visuals that will surely attract your target audience's eyes.
Industry Marketing Insights
Our Los Angeles recruiters are aware of the dynamic nature of job markets. For this reason, we pay attention to current trends to help us create job offers that attract the right talents. With Interior Talent, you get the best possible outcomes.
It's hard to beat Interior Talent regarding experience in the recruitment industry. When you partner with us, you know your company is in capable hands. So contact our Los Angeles recruiters today and let us know how we can help you.
Los Angeles Associations and Industry Partners