Relationship-Driven Recruitment That Produces the Best Outcomes
Interior talent is the leading talent recruitment and outplacement firm for the interior design, architecture and engineering industries. Since 2003, we have been matching jobseekers and professional teams and helping hundreds of companies find talent that supports their growth.
Our Denver recruiters are experts in their field and have a natural ability to know what is best for our clients. Their expertise can help you find the perfect candidate for your company and ensure they fit in with your culture.
Interior Talent follows a relational hiring process. This means we take time to know each of our candidate's competencies, skills and goals before matching them with the latest Denver interior design jobs. Our recruitment method is designed to aid professionals in placing their best foot forward when applying for jobs. We provide our expertise, tools and resources to guarantee the happiness and success of our candidates. We treat them with value and advocate for their career advancement as best as we can.
Interior Talent aims to be your long-term recruitment partner. With our defined area of expertise, we can connect firms with highly qualified individuals in the engineering, architecture and interior design industries. Connect with the Interior Talent team today if you are a job seeker looking to advance your career or a company aiming to grow your team. Our Denver recruiters will be happy to assist you with your concerns.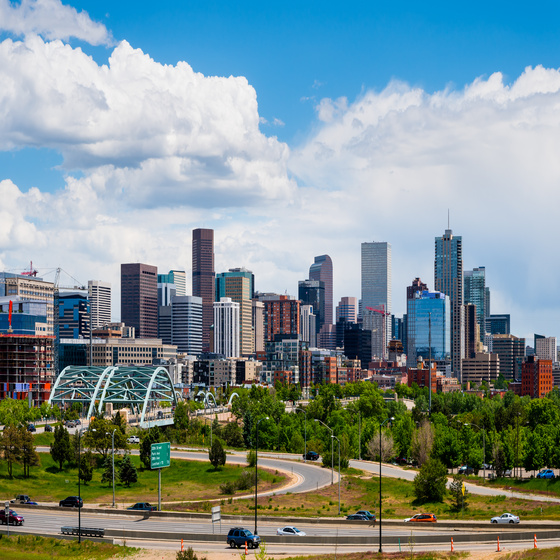 Interior Talent provided our department (Newbuilding Fleet Design) at Royal Caribbean with HR consulting services. Working tirelessly, we were provided with a wide selection group of designer candidates for various positions and needs. A number of staff positions were successfully filled in the time we worked together. I recommend Interior Talent for any HR/ Personnel challenges.
Interior Talent is great to work with. Very professional, friendly and sticks it out during the tough times. We have presented them with several more challenging positions to fill and they come through for us where others have given up.
The Interior Talent team is a rare blend of integrity, innovation, and inspiration. They go the extra mile and work hard to make every placement a success – for the client and the candidate. It's a pleasure to work with Interior Talent. Partnership, professionalism, and expertise at its best.
Industries We Serve
Fast and Accurate Hiring With Personalized Recruiting Services
Interior Talent has been filling architecture jobs in Denver for nearly 20 years. We consider the architecture and design industry as our specialty. As a result, we are in the best position to understand what each architectural firm needs and the requirements for the role they want to fill. Whether it's a top managerial position or an entry-level assignment, our search experts can fill any architecture jobs in Denver.
The business development industry is a fast-moving landscape. Finding and recruiting the right people can be challenging as a result. But with our Denver recruiters, you can remove the barriers stopping your company from reaching its full potential. We understand that your business is only as good as the people you hire, so let us assist you in achieving success by connecting your firm with the right professionals.
The Interior Talent matchmakers have in-depth knowledge about the engineering industry. As a result, we can place the most qualified candidates on engineering jobs in Denver, thanks to more than a decade of experience working with the job market's nuances. In addition, our Denver engineering recruiters embed themselves in all of our client's organizations to deeply understand their goals.
Administrative and Technical Support
Here at Interior Talent, we believe that no industry can survive without solid administrative and technical support. That's why we crafted specialized recruitment solutions that can fill internship, project management, supervisory and related roles. We are committed to matching companies with skilled, qualified and suitable jobseekers. In addition, our full-service approach allows us to maximize the impact of our services for all parties involved.
We have become one of the leading talent recruitment and outplacement firms in the interior design sector. Our professional network is trained with the right technical skills and is the best at what they do. We only place experienced designers certified by the National Council for Interior Design Qualification (NCIDQ) in Denver interior design jobs.
Recruiting marketers is often a complex process. The job pool for sales and marketing experts has been volatile recently, making it harder for companies to find new talent. But with the help of our recruiters, finding the right person won't be as difficult. We use our vast network and extensive database to identify candidates with the right skills you need, allowing companies to maintain a streamlined and efficient hiring process.
Why Partner With Interior Talent
Find Your Next Team Member or Secure Your Dream Job
Interior Talent simplifies finding a certified interior designer or filling engineering jobs in Denver. Here's how our Denver engineering recruiters can do that for you:
Interior Talent's five-step process helps job seekers create the best impression on potential employers. Here's our guide on how to land your ideal job role:
Introduction 
You begin the process by sending your resume to our team online. Once we receive your files, we will assign a dedicated recruiter to guide you on a potential career path. They will examine your resume, evaluate your strengths and update you with any professional opportunitie that are relevant to you.
Be Prepared
Job hunting is highly competitive. It's common to have tens, sometimes even hundreds, of applicants competing for one position. Therefore, you have to be prepared if you want to outshine other job seekers. Our Denver recruiters will assist you in preparing your portfolios and professional references. Also, we can research the company you'll be interviewing for so you can come to the meeting armed with the proper knowledge about their culture and processes.
Offer & Onboarding 
A career transition is often overwhelming since you must juggle resigning from your former employer and simultaneously starting the onboarding process at your new company. But with Interior Talent, you will have the needed support throughout this transition. In addition, we can provide you with tools and resources to make it easier for you to assimilate to a new team.
Shared Success 
We don't disappear after you have landed your dream job. We keep in touch with all our previous candidates and will continue to be a resource throughout your career.
Our five-step process will make it easier for companies to find and retain knowledgeable professionals.
Discover 
Before we search for professionals to recommend, we will first invite you to a discovery call where we aim to understand your company better. In addition, we will discuss your firm's goals, culture and ideal candidate profiles so we know the perfect candidates to look for.
Strategy 
Once we know how the new role fits your organization, our consultants will develop a talent search strategy for you. This plan can be personalized according to the latest trends in your industry and your unique needs.
Qualify 
Our search experts follow a specialized strategy to work through the thousands of professionals on our database and handpick only the qualified candidates. The shortlist of vetted applicants we will provide is thoroughly analyzed and evaluated to ensure they fit the ideal profile.
Coordinate 
The Interior Talent recruiters can oversee the entire hiring process for you. We will completely remove the burden off your shoulders by coordinating schedules and supplying you with pertinent documents like employee assessments. You can always count on our team to maintain an open line of communication for regular updates.
Hire & Retain 
We stay connected with you even after you find your new talent. Our team will assist you through onboarding and provide you with monthly reach-out plans, performance assessment tools and retention resources.
Our Expert Team Works For Your Success
Creating Effective Solutions That Satisfy Every Hiring Requirement
Interior Talent is proud to maintain one of the largest talent databases in the industry, with over 50,000 registered professionals. We leverage our extensive network to find you skilled candidates and match them to Denver job positions.
We are connected to notable industry associations like the American Society of Interior Designers, the IIDA and the National Kitchen & Bath Association. With these partnerships, your team's next star player might be an active association member.
In-house Content Creators
When you work with us, you can leverage our years of experience and knowledge in creating compelling job posts. In addition, we have in-house content creators who know how to craft advertisements and custom blogs that keep candidates engaged.
Industry Marketing Insights
We ensure that your job listings reach the right audiences. Our team analyzes market data to identify new creative professionals, ensuring you get the best results possible.
Interior Talent is committed to filling empty job positions and is willing to go the extra mile to help you find the perfect candidate. Contact us today to experience our fiercely tenacious recruitment experts firsthand.
Denver Associations and Industry Partners