Relational Processes That Create Lasting Connections
Interior Talent is a premier recruitment agency in Miami for the interior design, architecture and engineering industries. Since 2003, we have helped countless companies obtain high-level talent that supports their growth.
Our team is composed of knowledgeable recruiters in Miami who have the natural ability to know what's best for you. In addition, our experience in the industry has enabled us to develop a keen eye for spotting talented professionals capable of contributing to any organization's success.
We follow a relational hiring process, which means we take time to get to know each of our candidates, allowing us to determine their strengths and weaknesses. With this information, we ensure that we match them with a job where they will succeed. Our method is designed to help candidates put their best foot forward during the application process. As a result, they are given all the necessary resources to guarantee professional success and personal happiness.
Our experts will make it easier for you to find the ideal candidate for your company, no matter the position. Interior Talent is an architect, interior design and engineering recruiter in Miami willing to help your company grow in the best ways possible.
So, leverage our defined area of expertise and connect with our team today!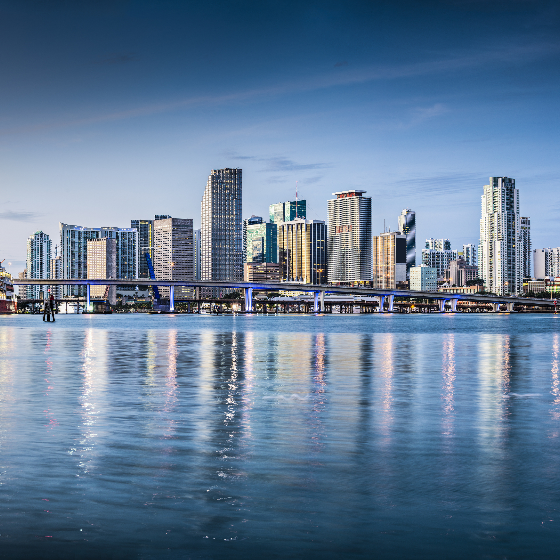 It's always a pleasure to work with Interior Talent. They have placed some great sales professionals with our company. We appreciate them understanding our business needs and finding great candidates for us.
Interior Talent made the hiring process an easy one. They removed the guesswork, listened to our needs, considered our company culture, and connected us with an experienced and highly motivated applicant whose knowledge and contribution to our team has changed the landscape of what we consider possible.
Working with Interior Talent is the best decision we've made in finding exceptional interior design personnel. They respond promptly with talented designers. We will continue to use interior Talent for all of our designer needs and would wholeheartedly recommend them to any firm looking for interior design talent.
Industries We Serve
Hassle-Free Procedures That Fulfill Any Hiring Requirement
Employees play a significant role in the success of an architectural firm. Therefore, we ensure we only place the most qualified candidates for architecture jobs in Miami. Our team will evaluate credentials and technical proficiencies to determine the best match. Whether your company is looking to hire full-time, remote or temp employees, we can connect you with the top talent in the market.
Interior Talent has access to a vast network of professionals, allowing us to make connections that will develop and grow your company. The hiring process is slow, and most businesses don't have the time to conduct multiple rounds of interviews and assessments only to not guarantee a successful hire. However, with Interior Talent, you can eliminate this hassle. We will handle the hiring procedures for you; this way, you can focus more on growing the business.
Interior Talent has filled roles for international engineering companies, so we are well-versed in the industry's job market nuances and can connect capable individuals for engineering jobs in Miami. We do more than just placement. Instead, we create rewarding connections for firms and job candidates. Our engineering recruiter in Miami understands your goals and will match you with the right talent.
Administrative and Technical Support
The responsible and skilled support staff is integral to the success of any business. When you have capable people you can rely on, you can concentrate more on the architecture and design business. Our administrative and recruitment services can fill any architecture, engineering and interior design jobs in Miami. In addition, we can place skilled and suitable candidates in internship, project management or supervisory roles.
Since 2003, Interior Talent has placed top professionals in the interior design industry. Our recruiters in Miami have mastered the networking process and can locate candidates with matching experience and skill sets for the advertised post. We place professionals trained to balance aesthetics with technical skills in interior design jobs in Miami and ensure to get the right professional for each role.
Recruiting a talented sales team is one of the most challenging obstacles for many companies. However, our recruiters in Miami can connect you with experienced sales and marketing professionals who will generate leads, drive traffic and convert prospects to customers. You can also avoid any setbacks caused by hiring the wrong candidate. We only recommend applicants with the proper knowledge and expertise to achieve the best results.
Why Partner With Interior Talent
Leverage Our Extensive Network of High-Quality Professionals
Interior Talent is a leading recruitment agency in Miami that simplifies the hiring process for talent and firms.
For almost 20 years, Interior Talent has been offering specialized recruitment services across the country and internationally. Our candidates are given all the tools and resources they need to secure any interior design, engineering and architecture jobs in Miami.
Introduction
To become a member of our network, you need to send your resume online to Interior Talent. If you partner with us, you will receive a dedicated recruiter who regularly informs you of relevant opportunities. You can expect us to be a long-term guide in your career.
Be Prepared
Even though we are the ones that look for job opportunities, you are still required to make some preparations on your own. But don't worry – you can leverage our tools and resources to prepare for your upcoming interviews. We will do our part as dedicated support throughout the hiring process. Still, we ask that you keep your lines of communication open since you might be required to provide additional documentation as the process advances. To ensure you are prepared, we will research the company you are interviewing to better equip you with the proper knowledge.
Offer & Onboarding
If you get the job, you will get an offer letter from the company. Read this document thoroughly and discuss details with your recruiter. Then sign, date and accept once you have made your decision. Interior Talent knows that stepping into a new role can be challenging, but we are here to help prepare you to make the process easier.
Shared Success
Our relationship doesn't end once you land your dream job. You can still come to us if you need assistance with your career. If you are happy with your experience with Interior Talent, we would appreciate you sharing this with your network.
Here at Interior Talent, we believe that your company's success is measured by the quality of people you hire. So if you have architecture, interior design and engineering jobs in Miami, we can connect you with the right talent that best fits your needs.
Discover
We ensure we get to know our clients as much as possible so we can find them the  right match. Interior Talent will meet with you through a discovery call, where we will get acquainted and discuss your company's current goals. This will allow us to understand your needs better and tailor our services to give you excellent outcomes.
Strategy
We leverage our vast network of professionals to present the correct individuals you need to help your company succeed. We have been in the business since 2003, and our experience enables us to understand each person professionally and personally, making it easy for us to choose the right fit.
Qualify
Here at Interior Talent, we guarantee you nothing short of the best. We truly believe that employees are the lifeline of any company. For this reason, we leave nothing to chance. Each candidate undergoes a rigorous screening process to give you a list of the most talented individuals for the job.
Coordinate
Once we have created a list of potential candidates, we will help you select the best ones. You are free to use our resources to ensure that you pick the applicants who will bring the most value to your business.
Hire & Retain
Interior Talent has remained at the forefront of talent recruitment by continuously developing relationships with everyone we work with. We will keep in touch with you, even after a successful hire. We aim to be a long-term recruitment partner that you can turn to whenever you have job openings.
Our Expert Team Works For Your Success
Our Driven and Knowledgeable Recruiters Create the Best Outcomes
It's hard to beat Interior Talent regarding the size of a professional database. We maintain one of the most extensive talent pools in the country, with over 50,000 registered applicants, allowing us to place the best talents in architecture, engineering and interior design jobs in Miami.
Our experience in the industry enabled us to form long-lasting partnerships with prestigious organizations like the American Society of Interior Designers and IIDA. With these connections, it's easier to find outstanding talent that are active members of their respective groups.
In-house Content Creators
Say goodbye to boring job posts that only get ignored. Interior Talent has an in-house content team that can create any digital post to attract the right kind of attention. We can make announcements, blogs and advertisements with captivating visuals.
Industry Marketing Insights
The job market is constantly shifting, so we keep a close eye on the current trends. This helps us create job offers that entice your target talents. With us as your recruitment partner, you only get the best outcomes.
We want to make the hiring process easy for you, and our procedures were specially designed to fulfill this purpose. In addition, our more than two decades of recruitment experience make us confident that we can find the perfect job candidate for your company.
Miami Associations and Industry Partners