Bridging Talent Through Relational-Based Recruitment
Interior Talent is your partner in talent recruitment and outplacement. Our team of San Francisco recruiters specializes in finding ideal candidates for companies in interior design, architecture, engineering, and more. Since 2003, we've been matching job candidates with the needs of our client companies while also helping job seekers get their foot in the door for job positions that meet their career goals.
With nearly two decades of experience as San Francisco recruiters, we understand the demands of businesses in our areas of expertise. Given the costs of finding the right candidate for a position, bad hires and other unsuccessful offers, we offer our services to streamline the process and provide you with qualified candidates that meet your company's workforce needs.
At Interior Talent, our recruiters bridge jobs in San Francisco with potential employees that are a good fit not only for the position but for the company's culture. On top of your traditional interviews and skill assessments, we also use an effective relational hiring process to get to know potential applicants and match them with the right company and job position.
Our interior design, architecture, and engineering recruiters in San Francisco understand the needs and demands of businesses within their industry. With an eye for talent, you can bet that our team can bridge the right people with different companies. Connect with Interior Talent today!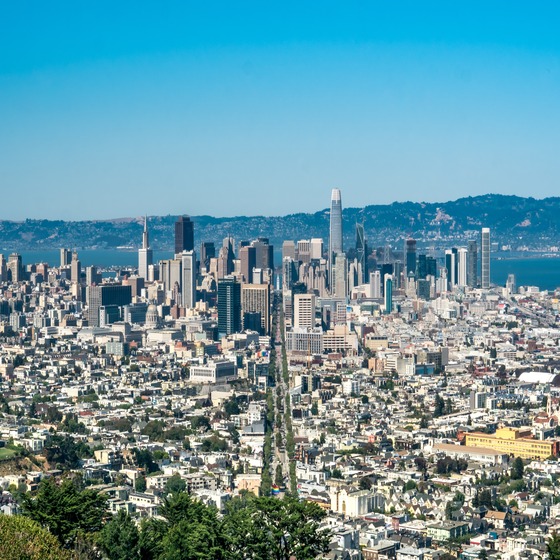 Interior Talent made the hiring process an easy one. They removed the guesswork, listened to our needs, considered our company culture, and connected us with an experienced and highly motivated applicant whose knowledge and contribution to our team has changed the landscape of what we consider possible.
Our partnership with Interior Talent has been pivotal in our ability to scale our business. They are not your ordinary staffing agency, they are true embedded partners who consistently deliver results, adjust to feedback and follow through on commitments. We will continue to invest in our relationship with Interior Talent and we highly recommend them to other fast-growing organizations.
It's always a pleasure to work with Interior Talent. They have placed some great sales professionals with our company. We appreciate them understanding our business needs and finding great candidates for us.
Industries We Serve
Catering to Your Business' Growing Needs
At Interior Talent, we specialize in filling architecture jobs in San Francisco with quality applicants that fit perfectly with the company's culture and needs. Whether it's for an entry-level position or a managerial role in your company, our services can help you find applicants with the right experience, personality and work ethic to help your team succeed.
You'll want additions to your business development team that can foster new and existing relationships with your customers and other stakeholders in your industry. We can take your team to the next level by finding experienced professionals with the job experience, skills, and drive to improve your business in a fast-moving landscape. We take away the challenge of finding exceptional talent and bringing them to your company.
Our engineering recruiters in San Francisco understand the vastly technical aspects of engineering and its different types. We help companies in the industry find the most qualified candidates who can blend well with your existing team. We also reach out to engineers in different fields to find engineering jobs in San Francisco that fall within their niche. Our team carefully evaluates each applicant and recommends them for available positions.
Administrative and Technical Support
No company or industry can stay afloat without a reliable administrative and technical support team handling the essentials for business operations. When it comes to internships, project management, supervisors, and other similar roles, we can find qualified jobseekers that fit your company's profile and have that natural sense of leadership and initiative to drive your business interests forward.
Our services extend to interior designers certified by the National Council for Interior Design Qualification (NCIDQ). As a leading talent recruitment and outplacement firm for interior design jobs in San Francisco, we use our network to find the right fit for our clients and then carefully assess each candidate's eye for creativity and technical skills to match the needs of the business.
There's a volatile market for experienced professionals in sales and marketing, making it harder to find quality talent on the job market. However, with your recruiters for jobs in San Francisco, we can use our network and database to find ideal candidates that have relevant skills and experience for your sales and marketing teams. Let's find creative and charismatic individuals that can generate leads and sales for your business.
Why Partner With Interior Talent
San Francisco Recruiters That Listens to Your Goals
Interior Talent's recruiters for jobs in San Francisco make it easier for both companies and jobseekers to succeed.
Interior Talent helps jobseekers in San Francisco find fulfilling and rewarding jobs through their effective process. Here's how we can help you:
Introduction
Start your search for the right job vacancy by sending your resume to us online. After we've received your files, you'll hear from your assigned recruiter, who'll be helping you move forward in your career path. Our relational hiring process considers your skills, experience, and career goals to help you find the perfect job opportunity.
Be Prepared
Job hunting can be a competitive scene, especially with tens – sometimes hundreds – of applicants vying to fill one spot. To make sure you're the lucky applicant, you'll need to stand out in your interview and the rest of your application. Your recruiter will be right by your side, helping you build your portfolio and preparing you for your interview.
Offer & Onboarding
If you've reached this step, then you've received your job offer! Now, let's help you hit the ground running with your career by helping you transition into your new role. We'll provide you with resources to help you ease into your new role in your new company.
Shared Success
Your career doesn't end after getting your job. Whether you see yourself climbing the ranks of the company or pursuing other career options, we'll be right behind you with resources to use throughout your career.
Find the perfect addition to your new or existing dream team with the help of Interior Talent. Our San Francisco recruiters can help you find by narrowing down your search:
Discover
Let's talk. We strongly recommend a discovery call so that we can get acquainted with you, your business, and what you're looking for in your potential job candidates. Aside from job qualifications, we'd also take a look at your company's goals and culture to get a better image of what a perfect candidate looks like for your company.
Strategy
Once we've discussed your expectations for a job candidate, we can strategize a personalized plan designed to find a candidate that meets your needs and the demands in your industry. We also consider trends in your industry and the unique factors your company brings to the table.
Qualify
Our recruiters' job in San Francisco is to find applicants who meet all the hard and soft requirements of your ideal candidate. We'll shoulder the burden of sifting past unqualified candidates and evaluating our network to find someone who meets your expectations.
Coordinate
Our team will handle the testing, assessments, and most of the hiring process that helps narrow down the search. We'll then provide you with a shortlist of qualified candidates that you can take into the next step of your hiring process.
Hire & Retain
Find the candidate that meets your needs and provide a job offer. Though the position has been filled, we'll be happy to help with resources for onboarding, performance assessments, and retention.
Our Expert Team Works For Your Success
Adapting to Your Industry Standards and Workplace Demands
Interior Talent maintains one of the largest talent databases in San Francisco. With over 50,000 registered professionals in various industries, we have plenty of resources to leverage to ensure we're searching thoroughly for your ideal candidates.
Our team is connected to different industry associations, organizations, and other esteemed groups in different sectors. This gives us access to active professionals and those who take an active role within your specific industry.
In-house Content Creators
Interior Talent has in-house content creators that can reach out to relevant audiences about your vacant job positions. We'll handle the advertisements, blogs, and other types of content to get the word out.
Industry Marketing Insights
Your job listings should reach relevant audiences and not just be advertised into the void. Through data and trend analysis, we can ensure our efforts are targeted toward the right people.
With almost two decades of experience and countless jobseekers and companies connected, we have the network, tools, and expertise to find the right people.
San Francisco Associations and Industry Partners