Find the Right Professional Match With Our Specialized Services
Interior Talent is a recruitment agency in Las Vegas focusing on assisting clients for their talent needs in the architecture, interior design, and engineering industries. Our talented and tenacious Las Vegas recruiters have connected countless professionals to premier organizations for over two decades, helping candidates grow their careers.
The growth of a company heavily relies on the people in it. Finding qualified professionals for the job has always been a challenge for many businesses. The hiring process requires time, money and energy, making most companies opt to leave positions open rather than risk losing valuable resources in unsuccessful hires.
Thankfully, your business can quickly fill interior design, architecture and engineering jobs in Las Vegas with the assistance of a recruitment agency like Interior Talent.
We adopt a relational hiring process, which means we get to know each of our candidates thoroughly. We then use their experience, background and unique skillset and personality to match them with a position that suits them the most. As a result, our personal and meticulous methods have created lasting professional connections that benefit both employees and employers.
Allow us to be your long-term recruitment partner. Whether you are looking for relevant job opportunities or searching for individuals to grow your team, our Las Vegas recruiters are always prepared to lend their expertise.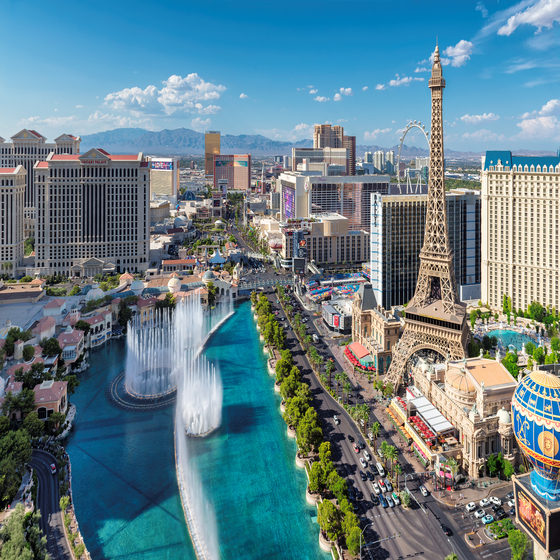 I was not looking for a new position when Interior Talent contacted me, but it worked out and I owe them for my current position at Marriott. Based on my conversations with them, they quickly identified my strengths, understood my needs, and knew the right fit for me. They were timely, very personable, kept me informed throughout the process and was generally great to work with. I highly recommend Interior Talent for anyone looking to further their career in the industry.
I came to Interior Talent hungry for a big change in my life. Not necessarily knowing exactly what I was looking for, the team was absolutely fantastic throughout the whole process. They closely guided me through revamping my resume, interviewing, and decision making and always extruded patience, kindness, and helpful insight. Their knowledge of current trends, dos/don'ts of the interview process and mostly, supportive nature were all key features in my success. I HIGHLY recommend Interior Talent!
We had a great experience working with Tana Riddell and the team at Interior Talent. They took the time to get to know our business up front and the type of candidates we were looking for. Their communication was always consistent, professional, and timely. They delivered multiple qualified candidates and we have a fantastic new team member as a result. We look forward to working with them for our next hire and would highly recommend them to other businesses looking to expand their team.
Industries We Serve
Personal and Custom Solutions That Fill Any Job Title
Interior Talent has been filling architecture jobs in Las Vegas for the A&D industry for over two decades. For this reason, we have ample experience in knowing the unique nuances of the job market and are equipped with the proper tools to find experienced architects in our talent pool. In addition, our team does an exhaustive evaluation to determine the best match for your company, no matter the position you want to fill.
The slow nature of the hiring process has always been a roadblock for most businesses. Multiple interviews take up a great deal of time, which doesn't guarantee a perfect hire. As a result, the organization wastes time, resulting in a loss of company revenue. Fortunately, you can avoid the hassle by partnering with a talent recruitment agency that fills in job positions as soon as they are open.
Engineering firms require capable and qualified individuals to achieve success. Thanks to our background in the industry, we can connect you with professionals who can significantly contribute to your organization's growth. Further, our Las Vegas recruiters do more than just job placement – we take time to get to know your goals and requirements to find the ideal candidate for the job.
Administrative and Technical Support
A capable administrative and technical support staff is the foundation of every successful company. Having a skilled team you can rely on allows you to focus more on growing the company. Our job recruiters in Las Vegas can connect you with reliable professionals to supply your staff positions. Whether you need to fill an internship, managerial or supervisory role, our vast professional network has competent candidates with the proper skill set.
Interior Talent has matched hundreds of designers with interior design jobs in Las Vegas since opening in 2003. Whether you require a project designer or studio director, we aim to make the hiring process as smooth as possible for all parties involved. Our job recruiters in Las Vegas ensure that all professionals we place have the relevant work experience, training and possess the proper certifications.
A talented sales team is one of the most valuable assets any company can have.  Unfortunately, they are the hardest to acquire. Qualified and experienced sales professionals are often in-demand prospects, meaning they have many job options. With the help of Interior Talent's job recruiters in Las Vegas, you can easily find candidates that generate leads, increase conversions and improve your company's bottom line.
Why Partner With Interior Talent
Expand Your Horizons Through Our Extensive Professional Network
Interior Talent is a premier recruitment agency in Las Vegas with the most straightforward and hassle-free procedures for both hiring parties.
Interior Talent provides job candidates with all the necessary resources to put their best foot forward during the hiring process so they can land their dream job easily. In addition, due to the special attention we give to our talents, we have connected hundreds of professionals to national and international organizations.
Introduction
The first step to becoming a member of our professional network is to send us your updated resume. After we review the documents you sent over, we connect you with a recruiter who will inform you of any job opportunities relevant to your skills and experience.
Be Prepared
Interior Talent is your partner on your path to professional growth. As a member of our network, you gain access to our exclusive tools and resources to help you prepare for your job hunt. We will look for the best job opportunities and assist with your interviews and screening. Remember to keep your lines of communication open since you might need to provide additional documentation as the hiring process advances.
Offer & Onboarding
You will receive an offer letter from the company once they decide to hire you for the job. It's best to read it thoroughly and discuss details with your recruiter so we can offer guidance if you want to discuss employment terms. Once you're happy with the offer, the only thing left for you to do is to sign the contract. Interior Talent will provide all the right resources to make the job transition more manageable and ensure you adapt quickly to your new environment.
Shared Success
Our partnership endures even after you are hired. The Interior Talent team will continue to stay in touch, and you can always approach us if you require professional assistance. Whether you wish to change careers or upgrade your skills, our resources are always available for you to utilize.
Hire and retain qualified professionals that contribute to your company's growth. Interior Talent ensures you are connected to credible candidates that are the right fit for your organization. No matter the job opening, we can match you with a professional that will best suit your needs.
Discover
Successful and enduring professional matches are only possible if we know the company's goals. Therefore, we invite all our clients to meet with us through a discovery call where we get acquainted and discuss your objectives. We can better understand your needs this way, allowing us to tailor our services to give you stellar results.
Strategy
Identifying your priorities helps us create a clear picture of your ideal employee. Then, we leverage our massive professional network to find the best candidates for your vacant positions. Our recruiters understand each person professionally and personally, making it easier for them to identify top talent who will meet your criteria.
Qualify
Interior Talent conducts a rigorous screening process to ensure that each candidate we present for the initial interview possesses the right skills, attitude and background. We leave nothing to chance because we believe that qualified employees are the key to success for any company.
Coordinate
After completing the final list of candidates, we assist you in selecting the best one. We provide complimentary resources so you can choose the applicant who will be a valuable member of your team.
Hire & Retain
Interior Talent has remained at the forefront of talent recruitment throughout the years through our dedication to building lasting relationships with everyone we work with. We aim to be your long-term partner that you can always rely on whenever your organization has vacant job positions.
Our Expert Team Works For Your Success
Talented Recruiters Who Produce the Best Results
Interior Talent maintains one of the largest professional networks in the country. With over 50,000 registered professionals, we can effectively locate and place top talents for engineering, interior design and architecture jobs in Las Vegas.
Interior Talent has forged long-lasting partnerships with established organizations, including the American Society of Interior Designers and the IIDA. Our connections can help you hire outstanding talent active in their respective communities.
In-house Content Creators
Spice up your job posts and listings with our in-house content creators. We have a talented team who can create engaging content that will capture the attention of your target candidates. In addition, we create blogs, announcements, posters and advertisements.
Industry Marketing Insights
Job markets are constantly evolving. For this reason, our interior design, architecture and engineering recruiters in Las Vegas keep an eye on emerging job trends through in-depth market data analysis, helping us make perfect professional connections every time.
Interior Talent makes the hiring process easier for everyone. Whether you want to find your ideal job or hire qualified individuals to grow your team, our Las Vegas recruits are always ready to assist. Connect with us today, and let us be your long-term recruitment partner!
Las Vegas Associations and Industry Partners