Our Relational Hiring Process Produces Strong and Lasting Connections
When you're on the lookout for the best recruitment agency in New York, Interior Talent is here for you. We are the leading talent recruitment agency for the engineering, interior design and architecture industries. For nearly two decades, we have helped hundreds of firms find the employees they need to succeed.
The recruitment process has always been complex for most companies. They have to go through many rounds of interviews and screenings, which takes up a lot of time and resources. For this reason, many jobs go unfilled, which then impact's the company's overall performance.
However, recruiters and outplacement agencies, such as Interior Talent, can help bridge the gap between the employer and potential employee. We at Interior Talent help companies find the right person for the job by conducting interviews, assessing skills and understanding what kind of personality would be well suited for the organization.
Our interior design, architecture and engineering industry recruiters in New York have years of experience in their field and will make it easier for you to fill any vacant job role. With our defined area of expertise, we can find the right candidate for your firm and ensure they fit in with your professional culture.
Want to advance your career or find more skilled employees for your company? Connect with Interior Talent today!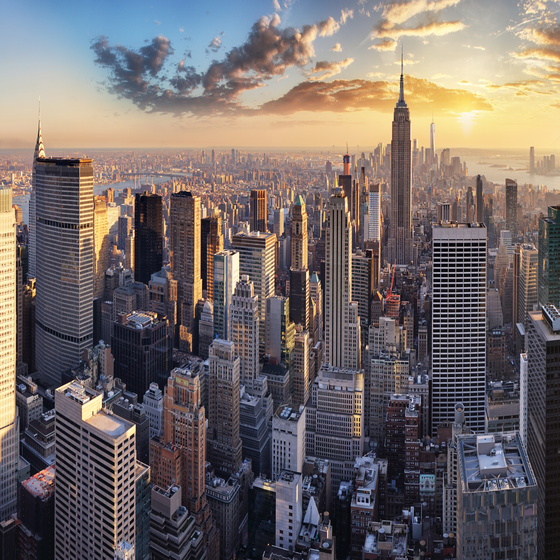 The Interior Talent team are outstanding professionals with vast experience representing and recruiting executive positions within the Interior Design industry. I do endorse and recommend them to all, characteristic, demeanor, and dedication have on my total respect.
Interior Talent is talented recruiting professionals. They ask pertinent questions to really understand the type of candidate that you are looking for. They get to know the candidates and the business needs to ensure a good fit. They have successfully found top talent throughout the country for me. Interior Talent is personable and professional and works with integrity. I would wholeheartedly recommend Interior Talent for any recruiting needs.
I have been so impressed with Interior Talent's professionalism and knowledge of Interior Design and Architecture world. They have researched and spend quality time in finding the person that is right for your firm and will meet your companies goals. Ask for Tana- She is a joy to work with
Industries We Serve
Specialized Recruiting Solutions That Guarantee a Perfect Match
Interior Talent considers the A&D industry our specialty, and we have been filling architecture jobs in New York for nearly 20 years. We pride ourselves on providing individualized attention to each candidate, helping them launch their ideal careers quickly and effectively. Our architectural recruiters in New York have the necessary skills and expertise to fill any job vacancy.
Recruiting the right people for your business can be challenging, but our Denver recruiters aim to remove any barriers you may face. We are a recruitment agency in New York that will help you bypass the slow pace of traditional recruitment and find the best people to help your company grow. A business is only as good as the people they hire, and our recruiting services can help your firm reach its maximum potential.
While Interior Talent is best known for our architectural recruiters in New York, we can also help fill engineering roles. We do this by getting to know your company and the talents you are looking for. In addition, we carefully evaluate each candidate's credentials, technical proficiencies, talent and career goals to ensure a perfect match. Our specialized services can fill any engineering jobs in New York.
Administrative and Technical Support
Interior Talent is ready to provide our customized solutions whenever an industry has support and administrative needs. We believe that no enterprise can survive without solid administrative and technical support, which is why we've built our business on developing specialized solutions that guarantee successful results for both the employer and employee. As a result, we can fill many positions, including internships, management, supervisory and other related roles.
We are one of the leading interior design talent recruitment firms. Our network comprises the best professionals with the technical skills required for interior design jobs in New York. Our team only places experienced designers certified by the National Council for Interior Design Qualification (NCIDQ) and has measured job experience in the respective fields.
The best sales and marketing professionals are often challenging to recruit. They are usually in high demand, so they have many career options. But when you work with a recruiter, finding the right person for your team becomes a whole lot easier. Interior Talent ensures you will be matched with an applicant with the suitable skill set and personality for your company.
Why Partner With Interior Talent
Our Driven and Tenacious Matchmakers Has Your Success in Mind
Interior Talent is a leading recruitment agency in New York that streamlines the hiring process for both the job seeker and employer.
Interior Talent's five-step process helps our candidates put their best foot forward when applying for engineering, interior design and architecture jobs in New York. Here's how we can help you land your ideal job:
Introduction
To get started, simply send your resume to Interior Talent online. Then, we will assign a dedicated recruiter to you once we receive your files. Our expert will guide you on the best path forward that matches your qualifications and experience. In addition, we will update you with any relevant professional opportunities that will help further your career.
Be Prepared
Job hunting can be very competitive, with tens, sometimes even hundreds of people applying for one job position. If you want to have the edge over the other applicants, you must present yourself confidently in your application and during the interview. Our architect, interior design and engineering recruiters in New York will assist you in preparing your portfolios and will also research the company you'll be interviewing for. This ensures that you arrive at the meeting with the proper knowledge about their values, goals and culture.
Offer & Onboarding 
Making a career change can be challenging, but Interior Talent could help make the transition easier. We provide the support and guidance you need to embark on your new career successfully. Our team can also help you better fit into your team by providing you with the necessary resources.
Shared Success 
Once you have landed your dream job, we don't just disappear. Instead, we will stay in touch with you for the rest of your career and be a resource for guidance as you make your way to the top.
If your company has vacant engineering, architect and interior design jobs in New York, our recruiters can help you build your dream team. Here's how our five-step process can achieve that:
Discover
Before we recommend an applicant, we want to understand your company better. That's why we encourage you to start by meeting with us for a discovery call where we'll get acquainted and discuss what your company goals and values are.
Strategy 
Once we have a clear picture of your ideal job candidate, our consultants will develop a strategy for you. We can personalize this plan according to the latest trends in your industry and your specific objectives.
Qualify 
The Interior Talent team is composed of skilled search experts that follow a specialized strategy for you to find the exact people you need. In addition, each candidate in our vetted shortlist has undergone an in-depth evaluation to ensure we deliver only qualified candidates.
Coordinate 
Interior Talent will remove the burden of the hiring process from your shoulders by coordinating schedules and supplying you with pertinent information like employee assessments. In addition, we always provide regular updates throughout our partnership.
Hire & Retain 
Our team has filled hundreds of interior design, architect and engineering jobs in New York throughout the years, but we still keep in touch with all of our past clients. Our goal is to be your long-term recruitment partner so you can expect regular updates from our team.
Our Expert Team Works For Your Success
Recruitment Services That Create the Best Outcomes Without Fail
Interior Talent has one of the recruitment industry's most prominent talent databases, with over 50,000 registered professionals. Our extensive network of candidates allows us to find the most skilled and talented people for New York job openings.
We're connected to big industry organizations, like the American Society of Interior Designers and IIDA. With these partnerships, it's easier to find outstanding talent who are active in their respective communities and industries.
In-house Content Creators
Interior Talent has a team of in-house creators who are experts in creating the right content to engage your ideal candidates. We can create custom blogs, compelling job posts and captivating visuals that capture the right kind of attention.
Industry Marketing Insights
Our team analyzes data from the industry to ensure that an outstanding talent will be interested in your job listings. We always go the extra mile to deliver the best possible outcomes for all of our partners.
We're committed to helping your company grow by finding the right people for your vacant roles. With our personalized and specialized recruitment processes, we will find your ideal candidate in no time. So contact us today and connect with our highly driven and tenacious professional matchmakers.