about
Resources.
As the work environment changes we at Interior Talent are committed to being a continued resource for the Architecture, Interior Design, Engineering, Retail and Manufacturing Industries. We have developed this page to be a resource for you and your team.
We hope these tools will help you and your team thrive. 
Software Program Resources
Brush up on your software skills or broaden your platform knowledge.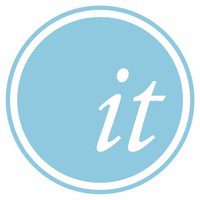 Read Career Advice Blogs by Interior Talent
_
Aeras Technologies – an Interior Talent Partnership
Aeras Technologies is a trusted partner that can help ensure your company has all the tools needed to efficiently mobilize a remote team. Please find their resources below. 
Free Hour Consultation – Contact them to book your session
Easy File Organizing & Sharing
Industry Associations
AIA – The American Institute of Architects 
We advocate for the value of architecture and give architects the resources they need to do their best work. Our work drives positive change through the power of design.
AIA is where the architecture and design communities come together to share knowledge, gain expertise, get connected, and stay involved. An AIA membership connects you to this global community of 94,000 professionals who share your passion for architecture, design, and the built environment. It also connects you to opportunities to mold the architecture profession, public policy, and practice.
Whether you're an experienced architect or emerging professional, recent graduate, sole practitioner running your own practice or mentoring new architects or those seeking to become architects, architecture faculty, or those affiliated with architecture, AIA has tools and resources that support you at every stage.
ASCE – American Society of Civil Engineers
ASID – American Society of Interior Designers
Founded in 1975, ASID is the oldest, largest, and only multi-disciplinary professional organization for interior designers, interior design students, and the manufacturers and suppliers who support the profession. The rich, vibrant history of the organization goes back to the founding of its predecessor organizations, the American Institute of Interior Designers (AID) and the National Society of Interior Designers (NSID).
We collaborate with others to promote the value of interior design. We prepare our members to excel in a dynamic and evolving profession. We generate, collect, and disseminate applied knowledge.
Through education, knowledge sharing, advocacy, community building and outreach, we strive to advance the interior design profession and, in the process, to demonstrate and celebrate the power of design to positively change people's lives.
We lead interior designers in shared conversations around topics that matter: from evidence-based and human-centric design to social responsibility, well-being, and sustainability. We showcase the impact of design on the human experience and the value interior designers provide.
Designer Society of America (DSA) is an organization whose mission is to support students and interior designers. By embracing designers from all walks of life, DSA has established a diverse society of professional, creative, and talented design experts. We are not just an interior design organization, but a supportive community of industry pros and newcomers, growing each day as a result of our exceptional educational programs, devotion to excellence, and commitment to inclusivity.
Thousands of professionals have launched successful residential interior design careers with our RIDQC certification developed in 2013, and more than 1,229 U.S. universities, colleges, and online programs offer our RIDE certification curriculum. As we continue to grow, we remain committed to inspiring designers across the nation to break down barriers, exceed expectations, and make a difference through life-changing interiors.
IDEC – Interior Design Educators Council
The mission of the Interior Design Educators Council (IDEC) is the advancement of interior design education, scholarship and service. The organization continuously provides updated resources, job opportunities, and conference and event notices for its members. Because education is at the core of the organization's mission, IDEC also works to provide a number of grant, award and competition opportunities throughout the year that provide tools for education and professional development.
The Interior Design Society (IDS) is an independent national organization comprised of more than 2,000 members. One of the country's largest design organizations dedicated to serving the residential interior design industry, IDS embraces four core values including professionalism, community, influence, and growth. The IDS National headquarters is located in High Point, NC, the world's home furnishings capital. Founded in 1973 by the National Home Furnishings Association (NHFA) to support interior designers based within furniture stores, the Interior Design Society has long since expanded its focus to provide support to professional interior design entrepreneurs nationwide.
IIDA – International Interior Design Association
The International Interior Design Association (IIDA) is the commercial interior design association with global reach. We support design professionals, industry affiliates, educators, students, firms, and their clients through our network of 15,000+ members across 58 countries. We advocate for advancement in education, design excellence, legislation, leadership, accreditation, and community outreach to increase the value and understanding of interior design as a profession that enhances business value and positively impacts the health and well-being of people's lives every day.
NEWH – The Hospitality Industry Network
Members of NEWH, Inc. are professionals actively engaged in the development, management/ operations, architecture, communications, design, distribution, education, manufacturing, production, purchasing, and sales to the Hospitality, Foodservice, Senior Living, and related industries.
NEWH supports equity, inclusion, and diversity across all aspects of NEWH including scholarship, education, networking, and membership.
What we do:
Sponsor scholarships and actively promote the education of eligible students aspiring to enter the Hospitality, Foodservice, Senior Living, and related industries.
Encourage cooperation and exchange of information among those engaged in all aspects of the Hospitality, Foodservice, Senior Living, and related industries.
Disseminate information to the industry through lectures, seminars, trade meetings, news bulletins, and awards for excellence.
Serve the industry, students, and the membership of NEWH, Inc.
NKBA – National Kitchen and Bath Association 
The National Kitchen + Bath Association (NKBA) is a non-profit trade group that promotes professionalism in the kitchen and bath industry. Established in 1963 as a network of kitchen dealers, it has evolved into the premier association of designers, retailers, remodelers, manufacturers, distributors, fabricators, installers, and other industry professionals.
Today, the NKBA represents an unparalleled network of peers, tools, and resources designed to support professional growth and business success.
The association's vision is a world in which everyone enjoys safe, beautiful, and functional kitchen and bath spaces. Our mission is to help make it happen through the creation of marketplaces, networks, affiliations, and certifications that raise the level of professionalism by inspiring, leading, and empowering each member of our community.
Sales & Marketing Resources
Business Resources – Advice, Guidance & Tools
Financial Assistance
about
about
Since its founding in 2003, Interior Talent has evolved into one of the leading Talent Recruitment and Outplacement firms for the Architecture, Interior Design, Engineering, Retail and Manufacturing Industries. Our defined area of expertise and ability to continually adapt to the unique needs of our clients allows us to provide focused, individualized service. Understanding the changes and demands for talent in different sectors ensures we concentrate our efforts on cultivating relationships with the right candidates. We attend the major industry shows and conferences and are frequently called upon by trade organizations to deliver keynote addresses and CEU accredited courses to the community. We are continually building and sharing this resource of industry knowledge so we are prepared when our clients come to us with a need. As a leading provider of talent, we understand that these industries operate at the intersection of aesthetics, technology, and commerce. Our goal is to become a long-term, strategic partner with our clients, which means adhering to a full-service approach to finding the best talent.
Interior Talent knows what they are doing. There is a marked advantage in working with a specialized recruiter. They truly listen to us and have learned our need, nuances, and culture to find us the best candidates. These have resulted in some of our most successful matches. We highly recommend them…to everyone that is not our competitor…that's how good they are!
Interior Talent is talented recruiting professionals. They ask pertinent questions to really understand the type of candidate that you are looking for. They get to know the candidates and the business needs to ensure a good fit. They have successfully found top talent throughout the country for me. Interior Talent is personable and professional and works with integrity. I would wholeheartedly recommend Interior Talent for any recruiting needs.
I first met Lynde while managing the Armani/Casa business in the US as we discussed Interior Talent's possible future partnerships with the company, I was impressed with her knowledge of the industry her sincerity in placing the right people in the right positions. To my luck, a few years later, I was enjoyed the benefits of her expertise. Lynde contacted me as a candidate for a newly created position with Hermes of Paris. Through the process, Lynde was always careful to make sure the fit was right for both parties, and the results have been great. Based on this experience, I now hope to be able to use Interior Talent to bolster my own team in the future.
I have been so impressed with Interior Talent's professionalism and knowledge of Interior Design and Architecture world. They have researched and spent quality time in finding the person that is right for your firm and will meet your companies goals. Ask for Tana- she is a joy to work with.
Interior Talent provided our department (Newbuilding Fleet Design) at Royal Caribbean with HR consulting services. Working tirelessly we were provided with a wide selection group of designer candidates for various positions and needs. A number of staff positions were successfully filled in the time we worked together. I recommend Interior Talent for any HR/Personnel challenges.
I was not looking for a new position when Interior Talent contacted me but it worked out and I owe them for my current position at Marriott. Based on my conversations with them, they quickly identified my strengths, understood my needs and knew the right fit for me. They were timely, very personable, kept me informed throughout the process and was generally great to work with. I highly recommend Interior Talent for anyone looking to further their career in the industry.
The Interior Talent team overcame our challenging conditions and found us two amazingly talented team members. We've been searching independently for years and couldn't achieve what Interior talent seemingly did overnight. They are now our go-to source for talented interior designers.
I have had to opportunity to work with Interior Talent for over 5 years. They have a very strong "right fit" methodology which is invaluable in this industry and set the foundation for long-term relationships.
The Interior Talent team is a rare blend of integrity, innovation, and inspiration. They go the extra mile and work hard to make every placement a success – for the client and the candidate. It's a pleasure to work with Interior Talent. Partnership, professionalism, and expertise at its best.
Interior Talent is a professional organization that has helped us obtain qualified sales associates to run our showrooms in Southern California. Some of the associates were even sourced out of state before they started, and are working superbly in our showroom working environment.
Interior Talent identified my strengths and knew the perfect job for me. Their organization, timeliness, and communication during the interview process, kept me informed and up to date. I would highly recommend their services to anyone looking for further career advancement.
The Interior Talent team are outstanding professionals with vast experience representing and recruiting executive positions within the Interior Design industry. I do endorse and recommend them to all, characteristic, demeanor and dedication have won my total respect.
I came to Interior Talent hungry for a big change in my life. Not necessarily knowing exactly what I was looking for, the team was absolutely fantastic throughout the whole process. They closely guided me through revamping a resume, interviewing, and decision making and always extruded patience, kindness and helpful insight. Their knowledge of current trends, dos/dont's of the interview process and mostly, supportive nature were all key features in my success. I HIGHLY recommend Interior Talent!
Working with Interior Talent to secure the perfect candidate was a pleasure. I appreciated the care taken to understand our company, the culture and the personality as well as the professional profile of our current staff. The in-depth assessments were extremely helpful and created a guide for us to work in determining the type of person we were looking at and then finding the right fit. I looked forward to my interactions with Interior Talent and I truly felt they were invested in this process. They understood the needs both of the organization and the individual role and was also cognizant of the opportunities for the candidate, thinking of their best interest as well. Working together we found the perfect candidate!
Over the last seventeen years, we have focused on building an extensive candidate network that is relationship driven. We understand this industry and our candidates trust us to present opportunities that align with their goals. Making a job change is a major career and life decision. Our team can be counted on for discretion, advice and support through the entire process. At Interior Talent, we are privileged to work with the best in the industry and this is something we don't take lightly. We are an important partner in our candidate's career which includes being a resource for job market trends, current openings, company information, interview preparation and coaching, salary negotiation and overall strategic career planning. We have a deep appreciation for this industry and the impact it has on people's lives. This appreciation translates into a unique approach to candidate relationships, where our search experts are recognized for their investment in the happiness and success of our candidates. The quality and depth of our candidate network is why our clients choose Interior Talent.
about