Fostering Relationship-Based Recruitment for Your Business' Growth
Interior Talent is your leading source for capable recruiters in Atlanta, Georgia. We are the leading talent recruitment and outplacement firm for interior design, architecture, and engineering.
Our team excels at connecting companies with talented professionals that are perfect for their company's growth and vision. We also bridge the gap for skilled job seekers in search of their ideal workplace.
With over two decades of experience, our Atlanta recruiters have honed their area of expertise to have an eye for candidates with talents and work ethics that match their clients' needs.
We understand the costs and resources companies exhaust to fill in positions, as well as the frustration of bad hires and the difficulty of finding quality applicants.
At Interior Talent, we help companies by bridging the gap between you and potential employees that meet your standards. Through our relational hiring process, we'll search for the right person by performing the necessary interviews and assessments and then narrowing down our list to the people that fit your job description.
Our interior design, architecture and engineering industry recruiters understand the demands of your industry and some of the key hard and soft skills you value in a candidate. We can help you fill in those vacant roles in your company with the right employees.
Interested in finding skilled employees or matching with one of our clients in these industries? Connect with Interior Talent today!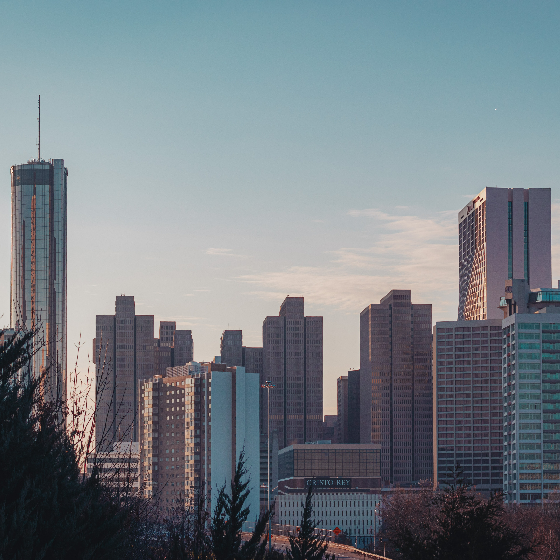 The Interior Talent team are outstanding professionals with vast experience representing and recruiting executive positions within the Interior Design industry. I do endorse and recommend them to all, characteristic, demeanor, and dedication have on my total respect.
Interior Talent understood the needs of my small business and took the time to explore what we hoped our team's profile would look like for our next chapter. In a very competitive market, IT brought us several qualified candidates that could fit the missing pieces of the puzzle in different ways, and stood by our best interests until the best candidate was hired. Their placement guarantee gave me peace of mind and in a business where every investment counts, hiring Interior Talent delivered both value and quality.
I have had the opportunity to work with Interior Talent for over 5 years. They have a very strong "right fit" methodology which is invaluable in this industry and set the foundation for long-term relationships.
Industries We Serve
Well-Versed in Your Enterprise's Demands and Needs
We specialize in finding A&D talent and have secured architecture jobs in Atlanta with both local and international talent. With nearly 20 years in the business, we help candidates launch their careers at workplaces that fit their personality and work ethic while providing our business  clients with quality talent. Our recruiters understand the demanding and changing needs of the industry and can fill in your job vacancies with competent individuals.
Ideal business development applicants are those who can foster relationships in their respective industry market. When done right, this can lead to long-lasting partnerships that benefit our business clients. Our recruiters in Atlanta can ensure your potential employee has the industry and job experience, personable skills and communication to secure the necessary partners and client relationships. Watch your business grow with the right employee maintaining relationships with key figures in your industry.
With a wide range of engineering roles and positions available, we take steps to ensure the right engineer goes to local and international engineering firms while meeting our clients' workforce needs. Our engineering recruiters in Atlanta carefully evaluate each applicant's credentials, experience, and career goals to ensure they're a perfect match for businesses. Those in search of engineering jobs in Atlanta and outside the city can find plenty of opportunities to reach out to the right company with our team.
Administrative and Technical Support
Many successful companies wouldn't be complete without a team of administrative and technical support staff who ensure everything is running smoothly. With Interior Talent, you can imagine your team having administrative staff as senior-level professionals that have the innate leadership to and support. You can also have top-tier technical support that are well-versed in the ever-evolving demands of documentation, software, and other technical skills necessary for your business operations.
Our team finds applicants that meet the aesthetics and technical skills needed in a successful interior design applicant. Our network consists of a diverse range of applicants in search of fulfilling interior design jobs in Atlanta to match the different expectations and demands set by our clients. We place interior designers who are licensed and certified by the National Council for Interior Design Qualification (NCIDQ).
Sales and marketing turn your product or service into revenue, making quality talent a challenge to nab in a competitive market. Through our team of recruiters in Atlanta, you can find creative, charismatic and experienced thinkers filling up your company's vacant positions and driving the leads and sales for your business. Introduce your services to the marketplace with effective strategies from your talented team.
Why Partner With Interior Talent
Atlanta Recruiters That Understand Your Industry's Demands and Needs
Interior Talent's recruiters in Atlanta simplify the hiring process for everyone involved.
Interior Talent uses a tried and tested five-step process that ensures our applicants land fulfilling and rewarding jobs in Atlanta.
Here's how we can help you:
Introduction
We're always on the hunt for talented jobseekers. Send your resume to Interior Talent online, and we'll assign a dedicated recruiter to help your search. We use a relational hiring process to find perfect job matches, so we take the time to know more about your skills and career goals to find the best job opportunities that fit you.
Be Prepared
The job market can be incredibly competitive. It's common to see tens and even hundreds of people applying for one position. To get that job offer, you'll need to stand out from a sea of applicants. On your part, you'll have to be confident and well-prepared on your interview. Our team of Atlanta recruiters will be right behind you, helping you build your portfolio and preparing you for your interview. By the time you walk into your job interview, you'll have the knowledge and interview skills to give you an advantage.
Offer & Onboarding
Once you've received your job offer, you might find that making that leap in your career can be daunting. At Interior Talent, we help with the transition by helping you ease into your new role. We help you navigate your new career and provide you with the resources to thrive in your new team.
Shared Success
We want to help you through this position and your gradual climb up to the top. We'll be in touch and provide you with additional resources to guide you through the rest of your career.
Interior Talent helps you build your dream team by narrowing down your search and finding the perfect candidates that match your vacant job position's needs.
Discover
What sets apart the perfect applicant from every other applicant on the job market? We can better understand what your company is looking for through a discovery call. It's the perfect way to get acquainted and learn what you're looking for in your potential job candidates.
Strategy
Once we understand what you're looking for in a job candidate, we can strategize a plan to find that diamond in the rough. We personalize our plans to ensure you're getting candidates who meet your objectives and the demands entailed by your industry.
Qualify
Our recruiters in Atlanta and skilled search experts follow your specialized strategy to help your company find someone who checks all the right boxes. You won't have to sift through under qualified candidates – we'll do that for you and provide you with our vetted shortlist. Our candidates undergo an in-depth evaluation to ensure they meet your expectations.
Coordinate
We'll handle the testing, assessments, and the general bulk of the hiring process that you want us to take off your hands. Following our rigorous checks, we'll provide you with all the pertinent information that you need to find the right candidate.
Hire & Retain
Find the perfect candidate among our shortlist and provide them with a job offer. We've filled hundreds of job positions in Atlanta throughout the years and can also help you with onboarding, performance assessments, and retention resources.
Our Expert Team Works For Your Success
Recruitment Solutions That Benefit Your Company's Goals
Interior Talent has an impressive talent database, boasting over 50,000 registered professionals within our specialized industries. Our extensive pool of candidates in Atlanta ensures we have a wide net cast to find your ideal candidate.
We partner with prominent industry associations and organizations, including the American Society of Interior Designers and IIDA. Your ideal job candidate could be an active member in their organization's local chapter, and we have the means to reach out to them.
In-house Content Creators
Attract unique talent by getting the right message out there. Our team of in-house content creators can help create custom blogs, advertisements, visual content, and compelling job listings that attract the right attention.
Industry Marketing Insights
Finding the right candidate isn't just a shot in the dark. We use data and trends in your industry to target the right pool of talent and make sure your job listing reaches the right people. Our team goes above and beyond to identify the right match for your business.
We've been in this game for nearly two decades, and we're just getting started. Through our comprehensive and relational recruitment process, we use a technical and personal approach to finding your ideal candidate.
Atlanta Associations and Industry Partners